Coconut Safety Nets in Bangalore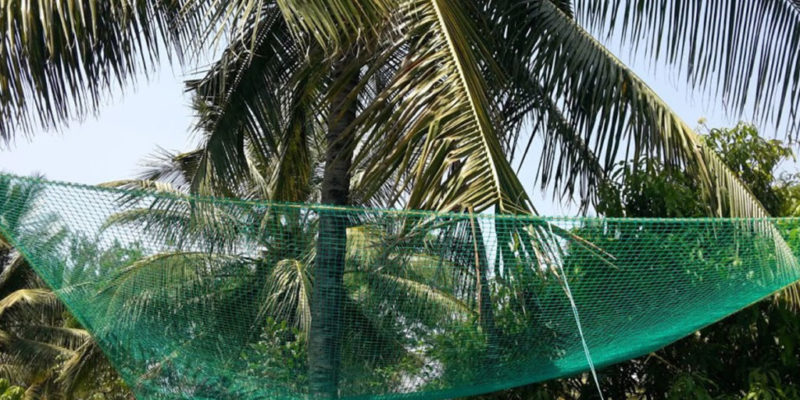 Coconuts often seen falling from trees everywhere around Bangalore. Sometimes it injure passersby by hitting from height. We offer coconut safety netting which safeguard people and vehicles from coconuts and other falling objects. Prevent such kind of situation by getting out coconut nets in your homes, apartments, office locality.
At John enterprises manufactures and supplying a wide variety of array of coconut tree safety nets, that is widely got demand among our customers due to its high strength net is used to hang on trees, in order to collect and protect coconut from damage. Our company provide net in various sizes and colors to customers configuration at market price.
This product line is especially woven by our skilled personnel, who make use of highly technical draw bench to ensure only quality products to reach clients. Due to excellent quality, which is par with that of internationally available products, each unit provided by us serves buyers for longtime.