Balcony Child Safety Nets in Bangalore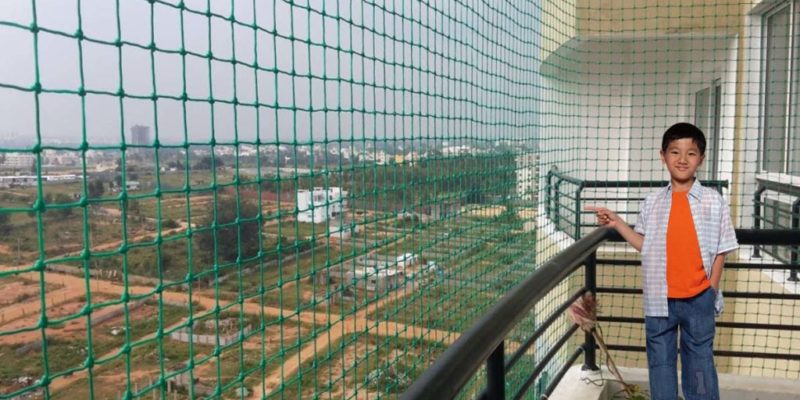 Generally safety nets are designed to save lives and reduces injuries by catching and then absorbing the energy from a falling body and those working below from falling debris and tools. John enterprises provides a great solution to kids falling from window, balcony, terrace or staircase. It is safe, reliable, well designed and nice looking. We at John enterprises helps in providing your home safe for kids with a full range of child proofing nets and services.
You can save your kids with sophisticated design and optimal mesh tension that does not disturb the pleasing appearance of your home. Especially child proofing nets are designed that has no sharp edges that could put children and adults at risk. The net useful for both indoor and outdoor use anywhere your loved ones need protection from open spaces more than two meter above ground. Get install our skilled nets system for your balconies and protect your loved ones.